Heated Socks: How They Work, Benefits, Safety, And More
There are few things in life more enjoyable than slipping into a pair of cozy, warm socks on a cold day. But for those who suffer from poor circulation, chilly feet are more than a nuisance – they can be downright painful. That's where heated socks come in.
How do heated socks work
Heated socks are battery-operated socks that provide warmth to your feet. The socks have built-in heating elements that use a low-voltage current to generate heat. Heated socks are often made from a Merino wool blend, which is a type of wool that is resistant to static electricity and has natural moisture-wicking properties. Heated socks typically have three settings — low, medium, and high — so you can customize the level of warmth you need.
What are the benefits of heated socks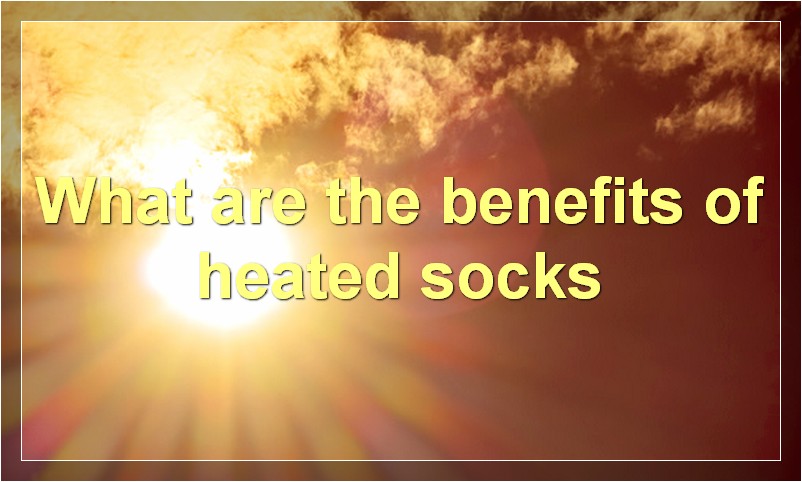 There are many benefits to wearing heated socks, including:
1. Increased blood circulation: Heated socks help to increase blood circulation in your feet and legs, which is beneficial for those with poor circulation or who suffer from cold feet.
2. Relief from pain: Heated socks can provide relief from various types of pain, including arthritis, muscle aches, and foot pain.
3. Improved circulation: Poor circulation can lead to a number of health problems, such as cold hands and feet, numbness, and tingling. Wearing heated socks can help improve your circulation and keep your feet and legs warm.
4. Better sleep: If you have trouble sleeping due to cold feet or leg pain, heated socks can help you get a better night's sleep.
5. Soothing warmth: There is nothing quite like the soothing warmth of heated socks on a cold winter day.
Are heated socks safe
There are a lot of people who swear by heated socks, saying that they are a lifesaver during cold weather. However, there are also some safety concerns that come along with using these socks. The main concern is that the heat emitted from the socks could potentially cause burns. Another concern is that the wires in the socks could become frayed and cause electrical shocks.
If you are considering buying heated socks, it is important to do your research and make sure that you are getting a pair from a reputable brand. It is also important to read the instructions carefully and follow them to the letter. Be sure to never leave the socks on for too long, and always test them out on a small area of skin before putting them on for an extended period of time. By taking these precautions, you can help to ensure that your experience with heated socks is a safe one.
How long do heated socks last
While there is no definitive answer, most manufacturers of heated socks recommend that you get between 30 and 40 uses out of a single pair of socks. However, this number can vary depending on how often you use them and how well you take care of them.
How do you wash heated socks
Assuming you are asking how to wash socks that have been heated:
You can wash your heated socks in the washing machine. Just make sure to use a delicate cycle and cold water. You can also hand wash them in cold water. Do not use hot water, as this could damage the heating element in the socks.
Can you wear heated socks with shoes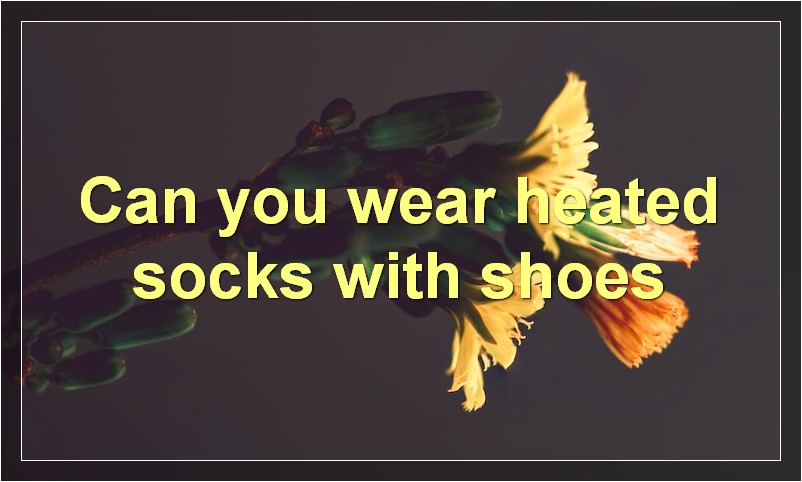 Heated socks are a great way to keep your feet warm in cold weather. They are battery-operated and can be worn with or without shoes. Heated socks are available in a variety of sizes and styles to suit your needs.
Do all heated socks have batteries
There are many types of heated socks on the market, and not all of them require batteries. Some are electrically heated, while others use chemical reactions to generate heat. There are even some that use the heat from your body to keep your feet warm. So, do all heated socks have batteries? The answer is no, but some do.
Are there different sizes of heated socks
There are different sizes of heated socks. The size of the sock will determine how much heat is produced. The larger the sock, the more heat it will produce. Heated socks are made in a variety of sizes to fit different feet. They can be bought in small, medium, and large sizes.
What if my heated sock stops working
If your heated sock stops working, it could be because the battery is dead. If that's the case, you can simply replace the battery and be on your way. However, if the problem is with the heating element itself, you may need to buy a new sock.
I have diabetes, can I still use heated socks
If you have diabetes, you can still use heated socks. However, it is important to monitor your blood sugar levels closely when using them. Heated socks can help improve circulation and relieve pain in your feet and toes.